_______________________
The sports world hadn't seen a more pathetic and disturbing loss since Pacquiao fucked up Margarito.
Knicks were owned by Indiana in every sense of the word, in an unequivocal contest so embarrassing an assistant coach literally showed more fight than the entire Knicks basketball club. Unable to establish any offensive rhythm early in the first, the Knicks neither scored nor defended – and for the most part, it looked to be a collective effort of sitting around with each other's thumbs up each other's asses. If you're not mad as hell by this coach and his so-called team concept of accountability; lack of effort, and lack of testicular fortitude – then you, my friend simply are not paying attention. Tonight, the Pacers have effectively put the league on notice – the New York Knicks are a dickless and pussified group of mental pansies that'll dismantle at the hinges if you play them with enough physicality.
This one got excruciatingly painful, in what turned out to be the most defining loss of the season. NY came into this game 10th in PPG, and 10th in the league in points allowed - while the Pacers, practically the worst scoring team in the entire NBA amassed a 40-point lead early in the 3rd quarter; and the sad part is, the outcome had all been well decided even before it got to this point. By the close of the 2nd quarter, the Knicks shot a pathetic 33% from the field on 14-43 shooting, and 7% from downtown going 1-15. To compound this folly they gave up 74 points in the 1st half;, allowing the Pacers to shoot 60% FG and over 50% from 3 point range. The ass-whoopin' got biblical late in the 4th after a rim-hanging Tyler Hansbrough, still suspended in mid air, took his free hand to Chris Copeland's head in a tea-bagging motion that even Royal Ivey would be proud of. Unable to bear watching this total evisceration any longer, I said fuck it and turned my television off.
Then I went upstairs and beat my wife.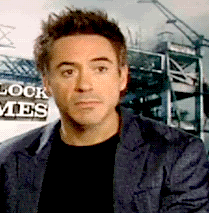 -And The Beat Goes On
– The game of basketball is determined by real estate and geography, and effort makes all the difference between the winners and the losers of this game. When guys get beat to spots by their opponent, you blame effort. When players continually get boxed out by their opponents, you blame effort. When guards continually display the inability of reading down screens; not "chesting-up" on cutters; showing no interest to communicate or make the proper defensive adjustment; or in Jason Kidd's case, consistently getting beat for an open 3 on screens while dancing behind the screener with flailing arms in a threatening manner, you blame effort. When lack of effort gets rewarded with an increase in touches, an increase in isolation plays, and an increase in playing time, you blame the coaches.
Why? Because the product you witnessed last night boys and girls, is a product of an environment of a lack of accountability, lack of discipline, lack of a coherent offensive design, lack of any defined roles, lack of good coaching, and a lack of penalization for a lack of execution. Something must be done to change this culture.
The design must be changed from top to bottom. Woodson's never been the most imaginative coach on the offensive side of the ball, but to watch his teams struggle defensively is an aberration of coaching repertoire. I don't know if his whole Atlanta experience has him leaning towards being less of a disciplinarian for fear of not wanting to isolate himself from his players; but on the opposite end of the spectrum of this whole "player's coach" identity is a complete lack of holding players accountable for not executing. Naan posted it in another Knicks Tape: Woodson decries his team's defensive lapses, but cancels virtually every practice. No shit. It shows.
So here's our problems in a nutshell...
1.) Team defense starts with the proper stance – without which, a player cannot possibly be in position to quickly react and move.
2.) No efforts are being exerted to stop the dribble penetration, and teams that fail in doing so fall susceptible to easy lay ups, drive and kick 3's, and unnecessary fouling. Switching on screens might've worked in ATL for Mike Woodson because virtually every player in his group played out of position. He started a gazillion small forwards for cryin' out loud...they could switch on screens without suffering from mismatches. But same as in Atlanta, that idiosyncratic approach got old real quick. He needs to dislodge his head from up his ass and get this shit together.
3.) By simply putting a body on cutters you accomplish two things: a.) disrupt pre-designed plays by disorienting the shooters; and b.) discourage the passing game and hence disrupting any rhythm before it can get established. This is EXACTLY how the Pacers beat the Knicks, and that extra physicality made us resort to bush-league. This Knicks group is making all the wrong moves defensively, and to no amazement that you have to ask yourself if they've ever practiced at all. Good On-the-ball defense is a matter of communication, switching appropriately on off-ball screens, and certainly not just a complete abandonment of your defensive assignment - but this is neither being stressed as a matter of grave importance, nor are any coaching adjustments being made to atone for this completely hapless effort every night.
Don't get me wrong…it's a fundamental concept of life, growth, and development folks…your weaknesses have to be put on full display for you to get better as an individual, as s unit. But finally a good season (by relative measure) after 14 consecutive years of ineptitude trademarked by this organization…as a fan you've become preconditioned to recognize dysfunction when you see it, and you can do it pretty damn well. In New York, we have a short tolerance for bullshit and deservedly so.
And something must be done about it. Nothing changes, if nothing changes.
The Toronto Raptors – 13th overall in Points Per Game, 28th overall in Rebounds Per Game, 16th overall in Assists Per Game, and 17th overall in Points Allowed.